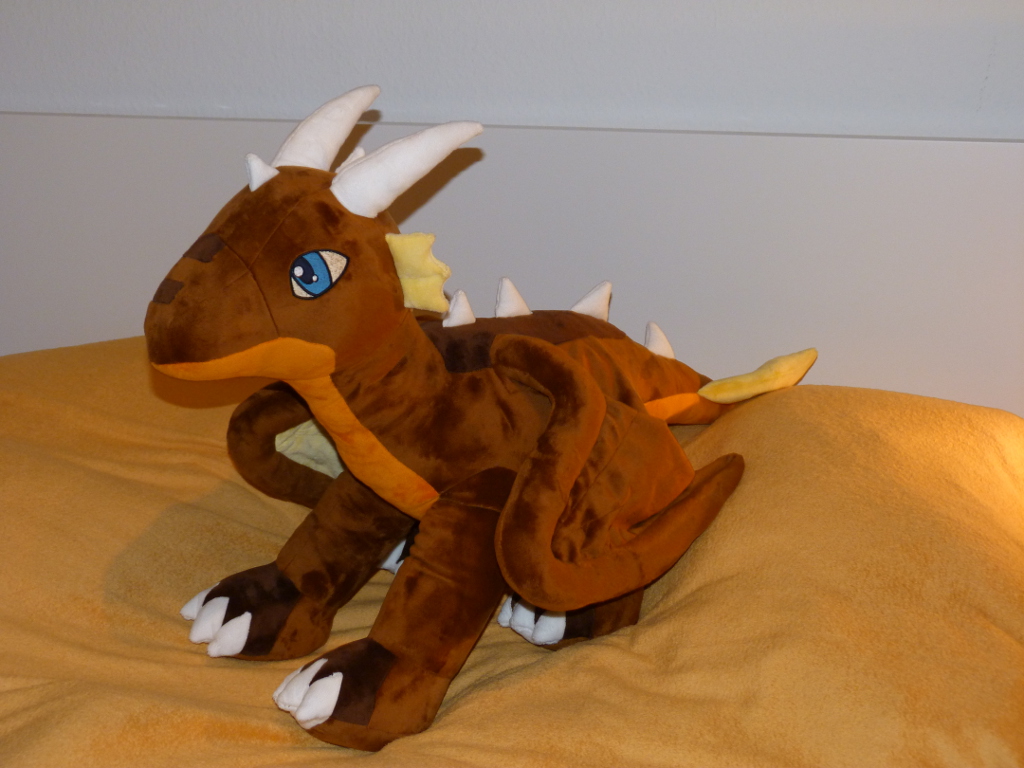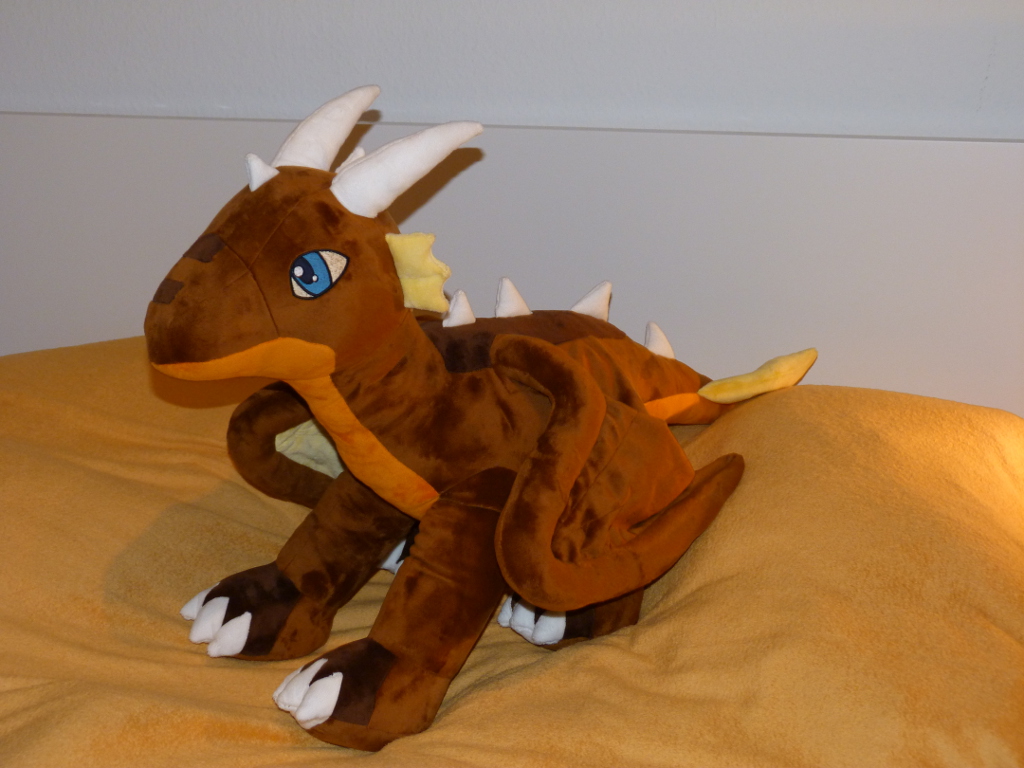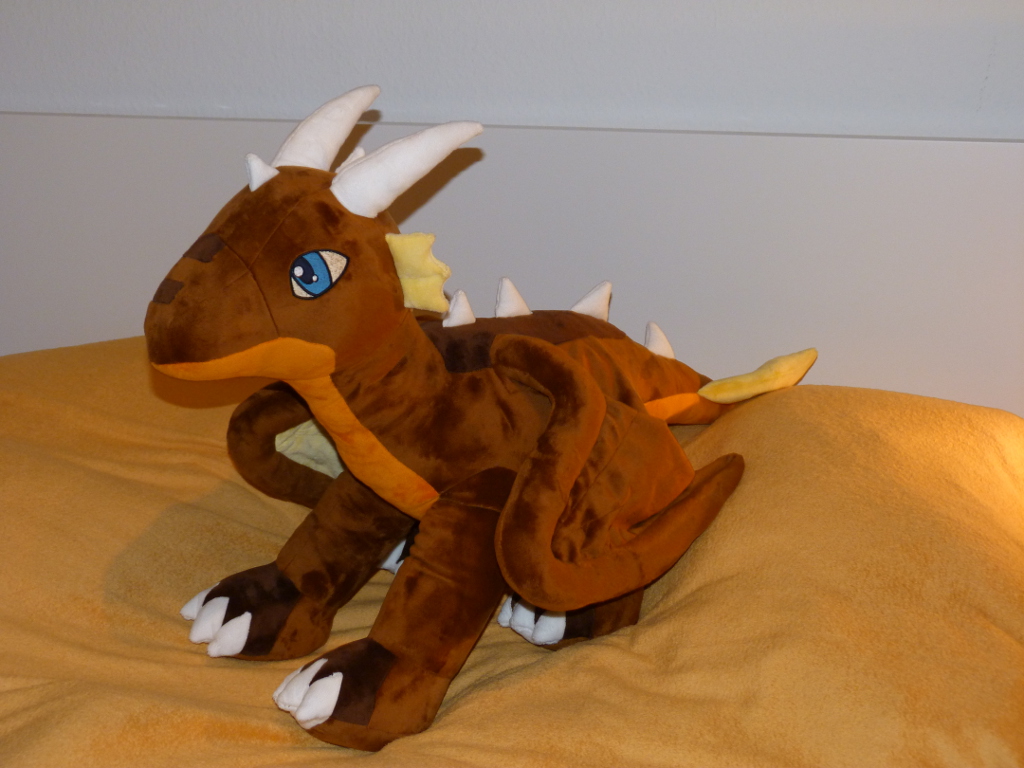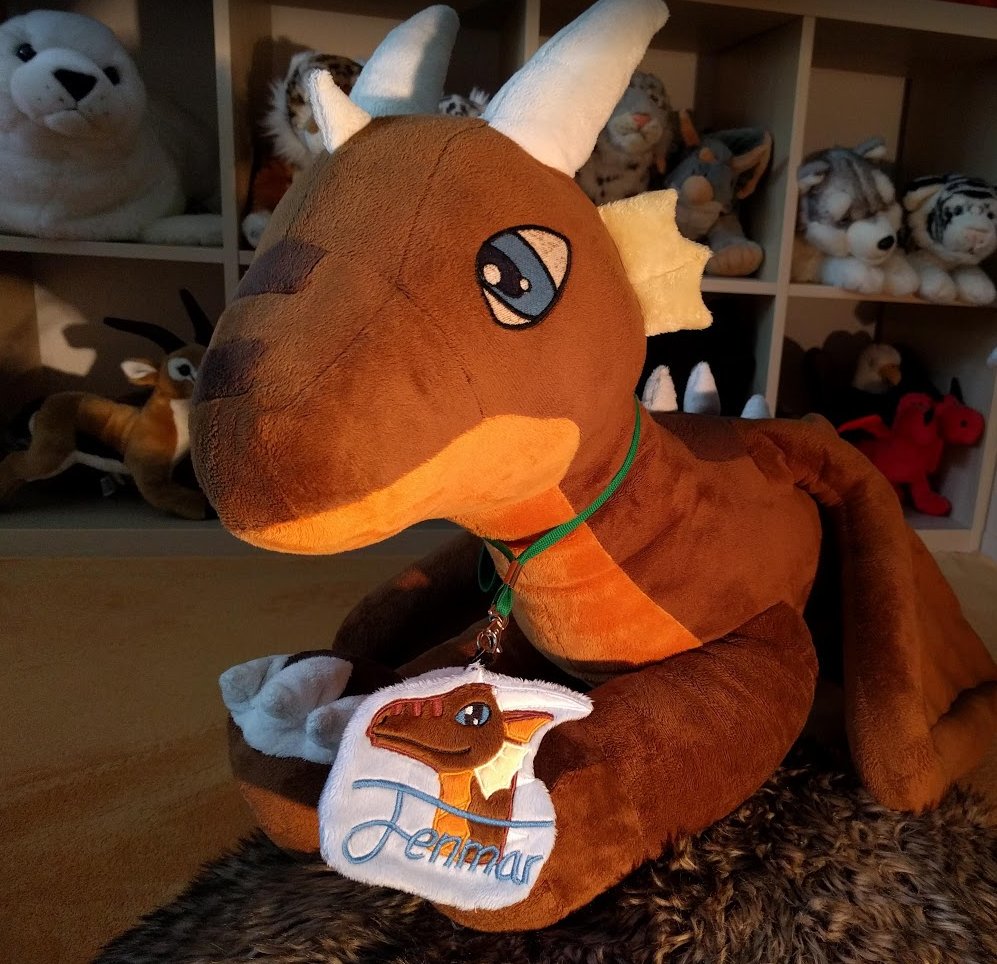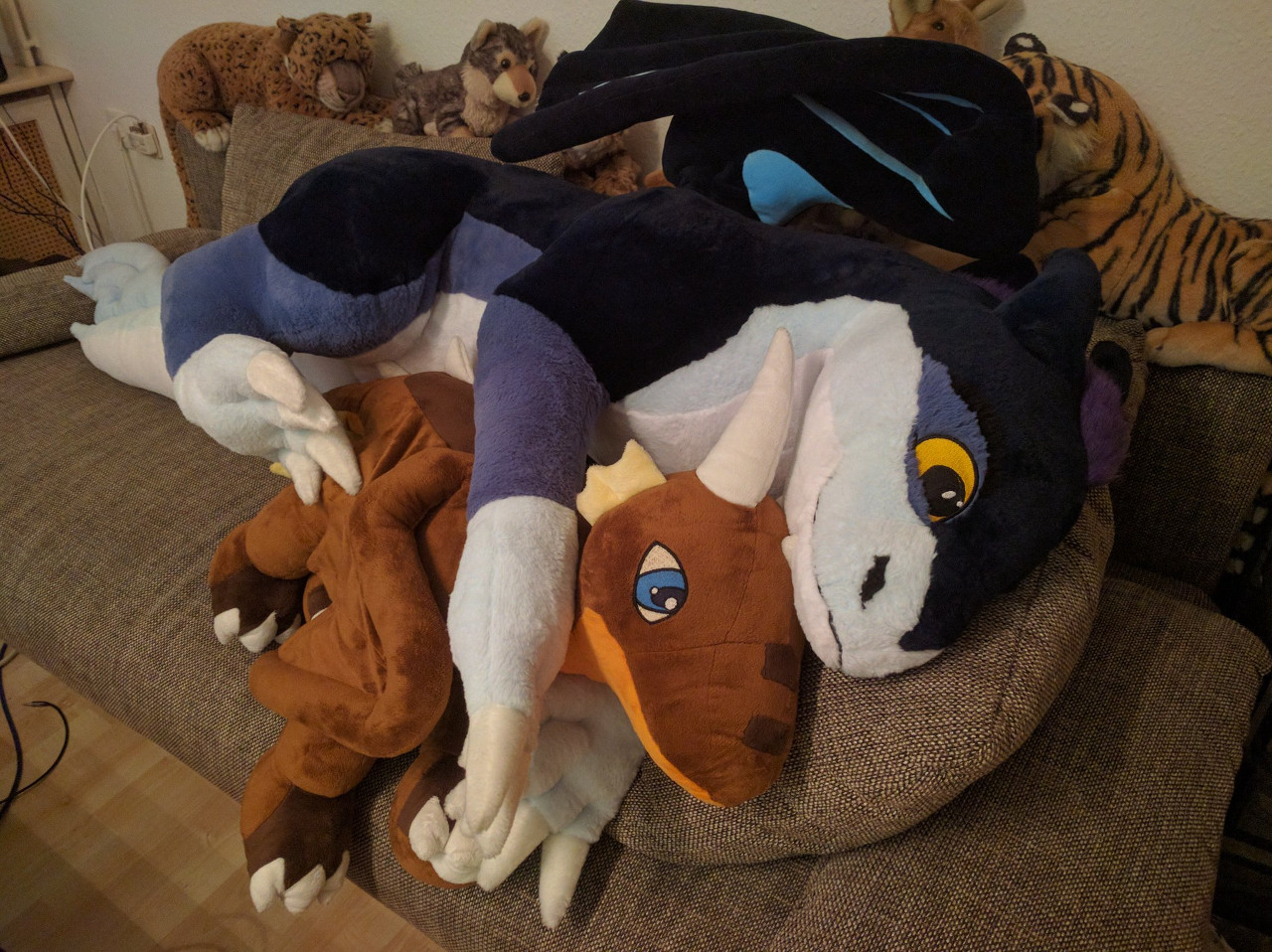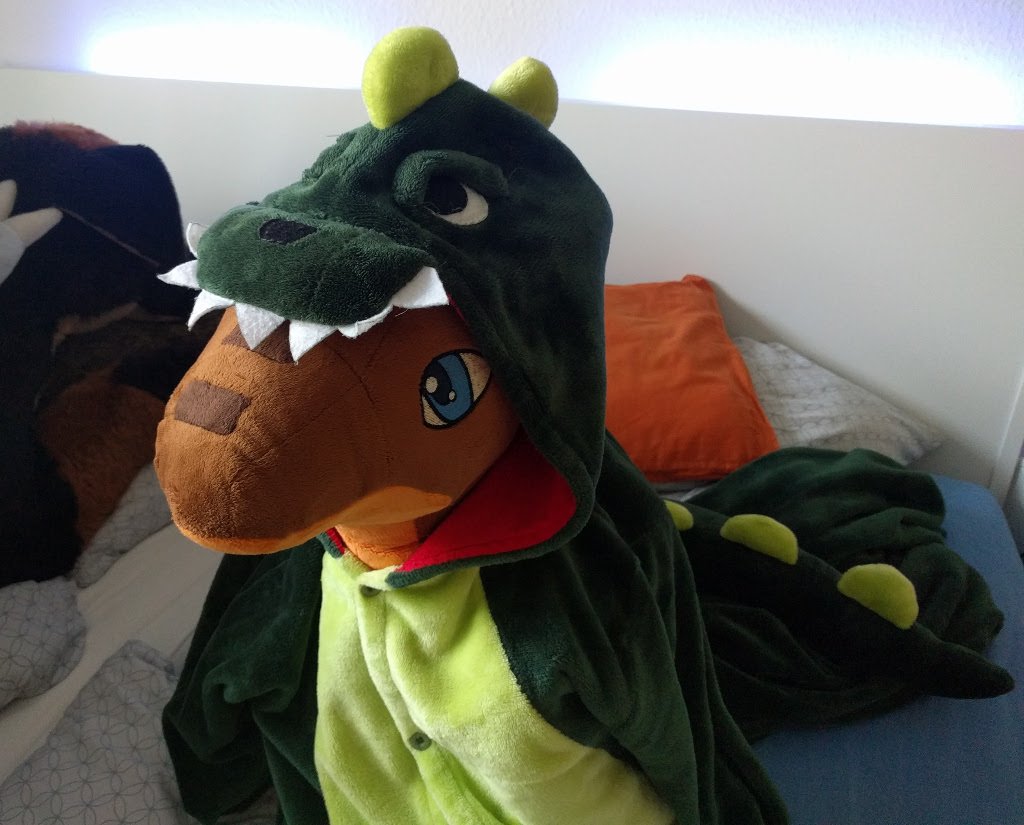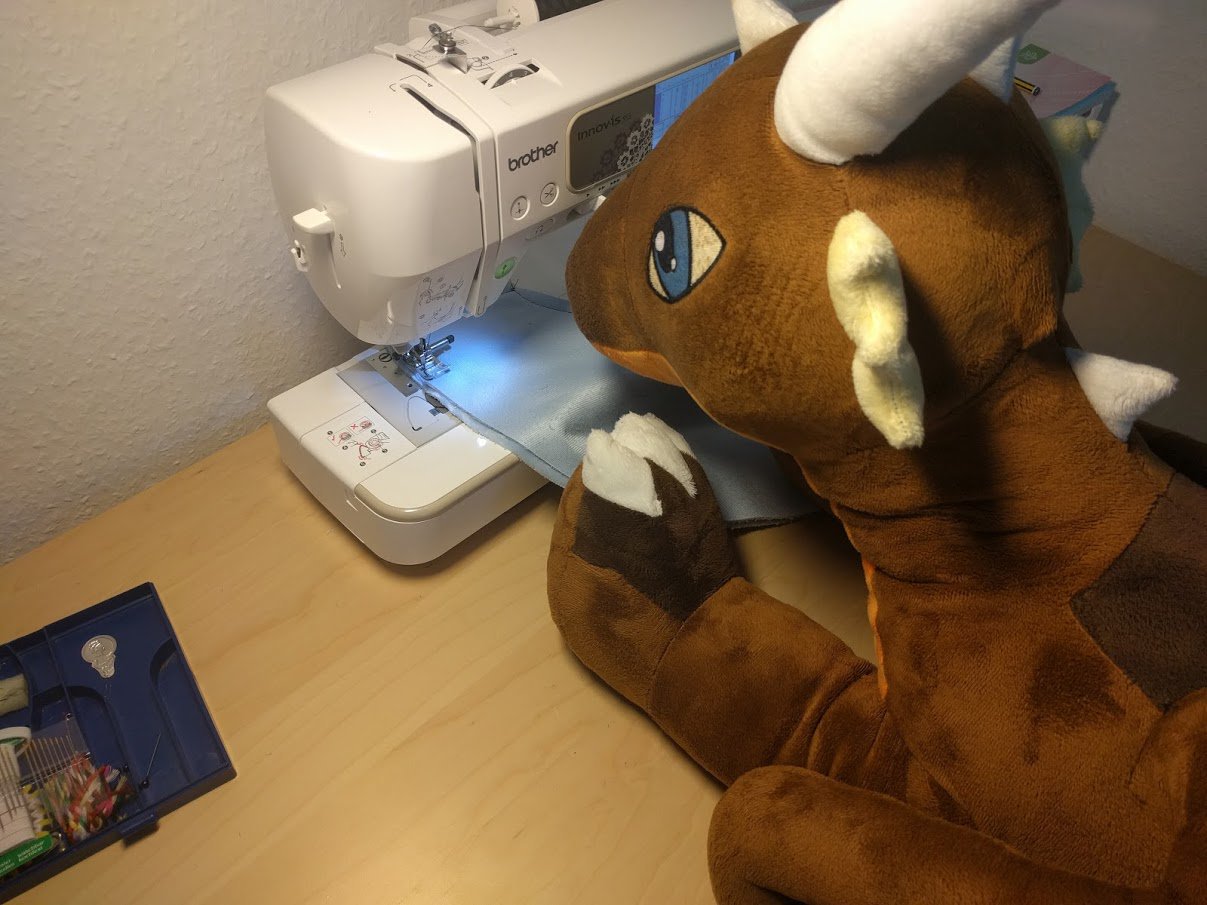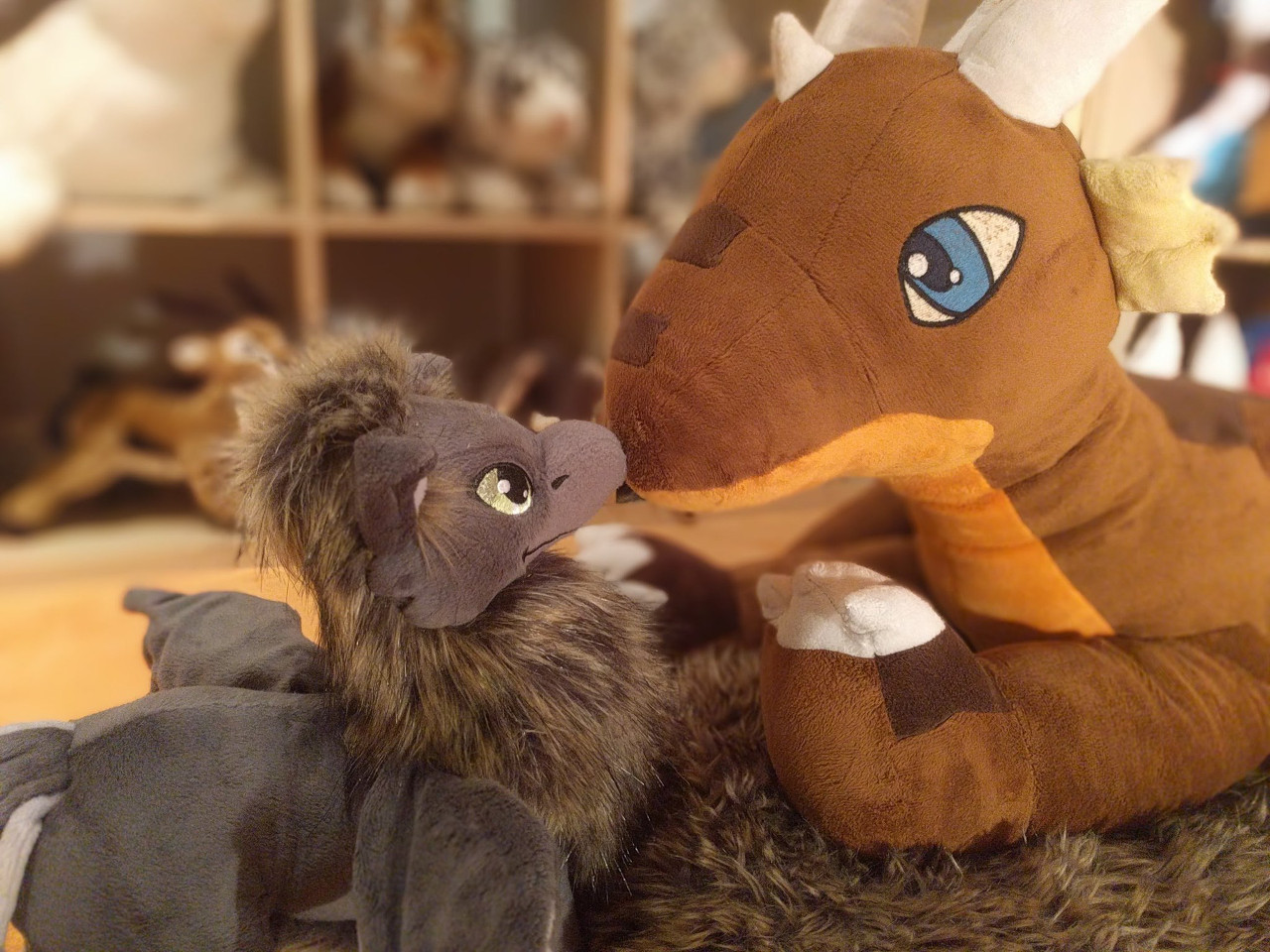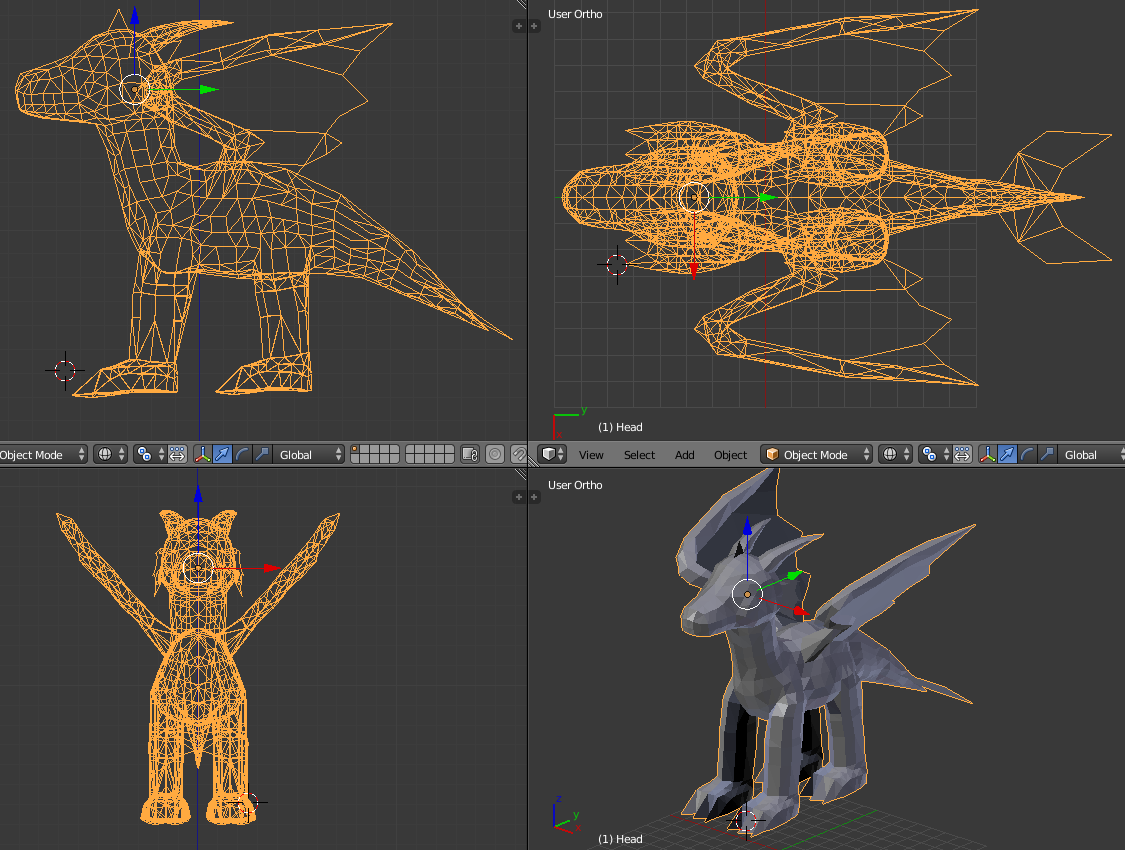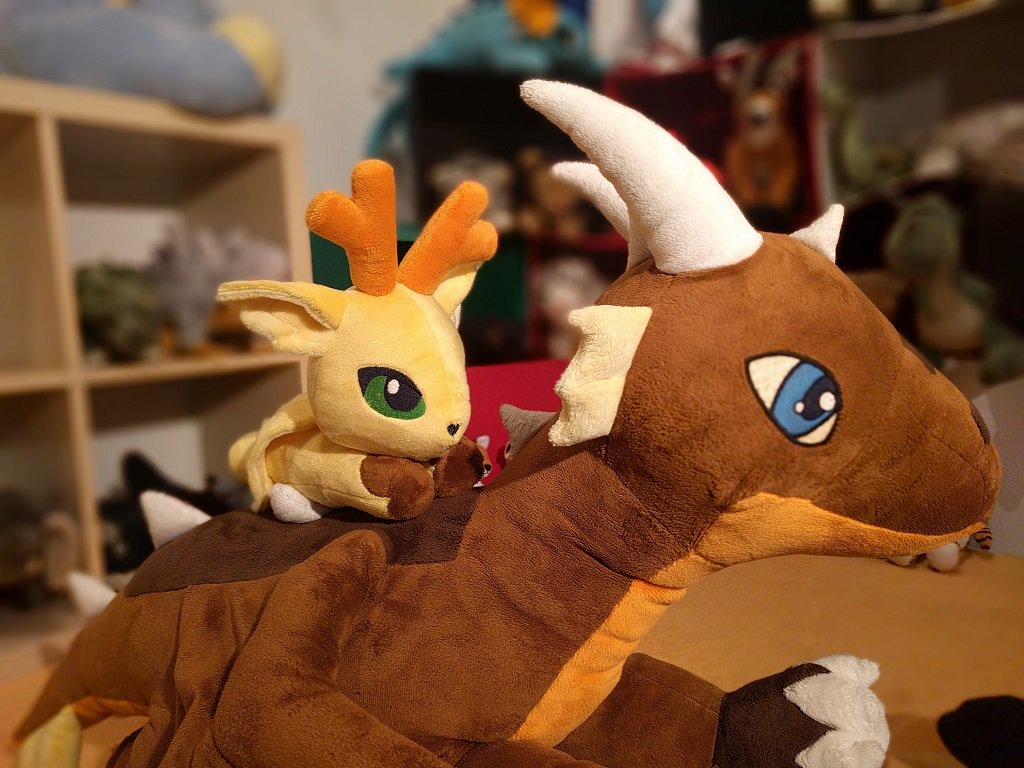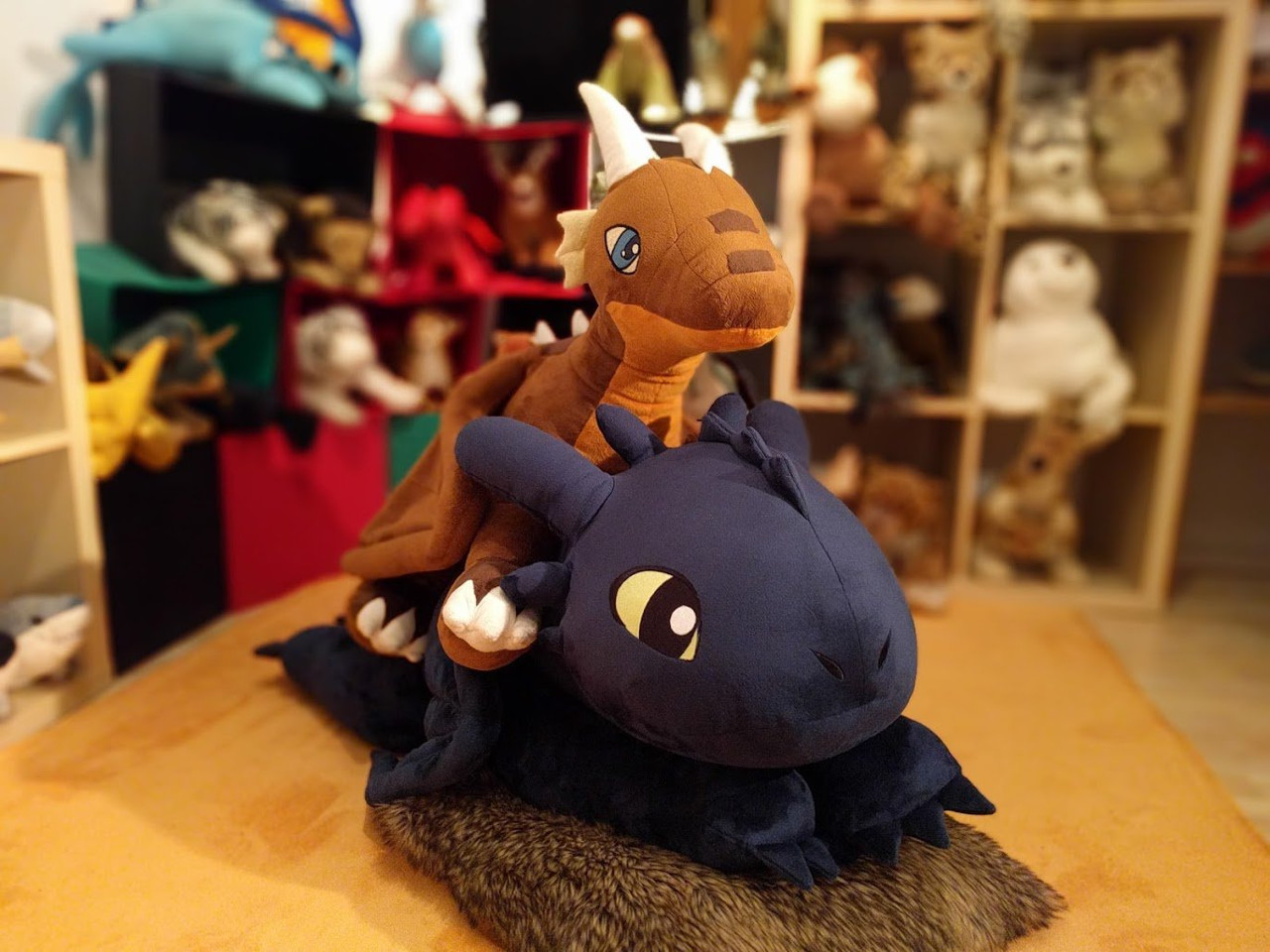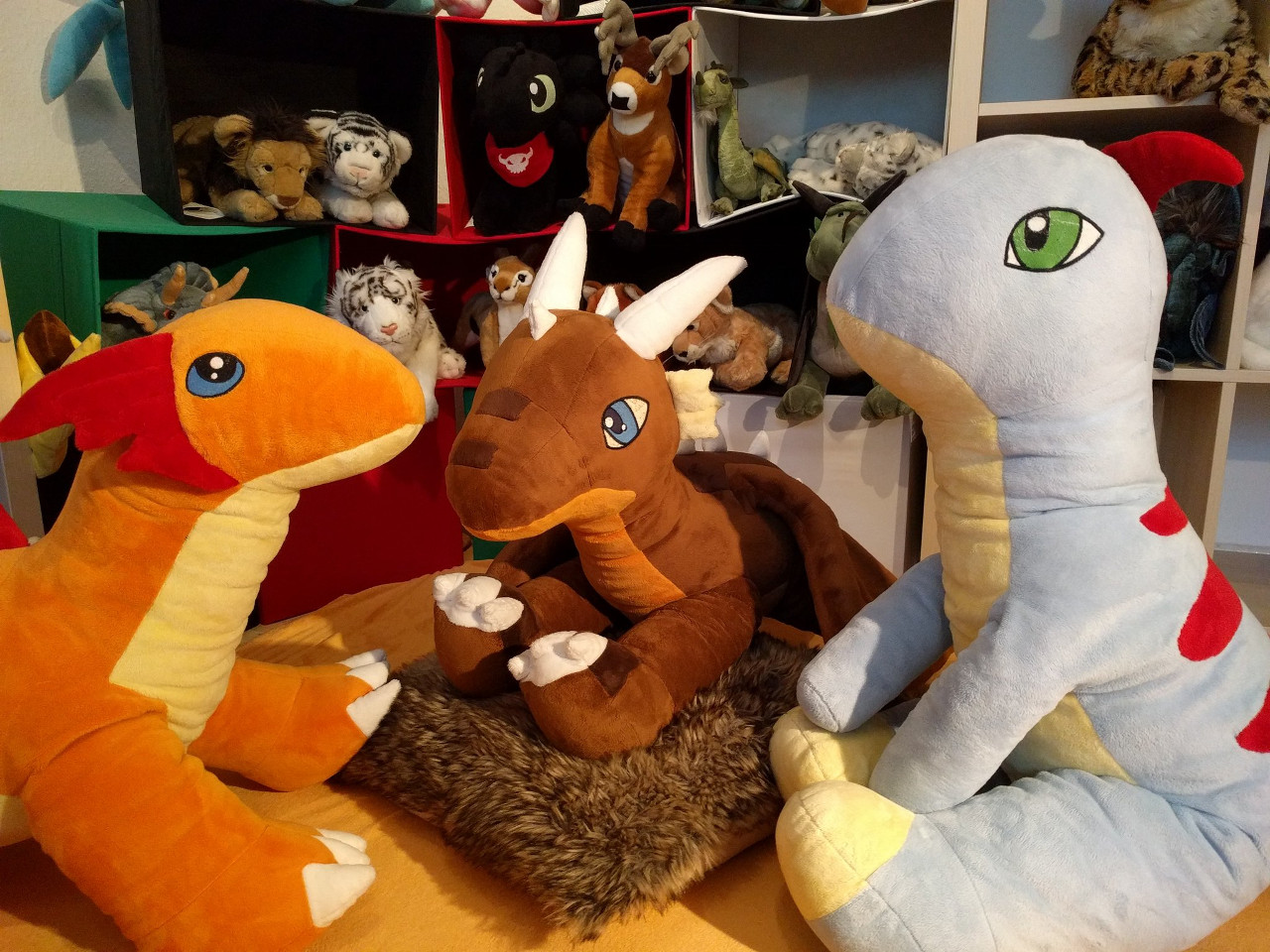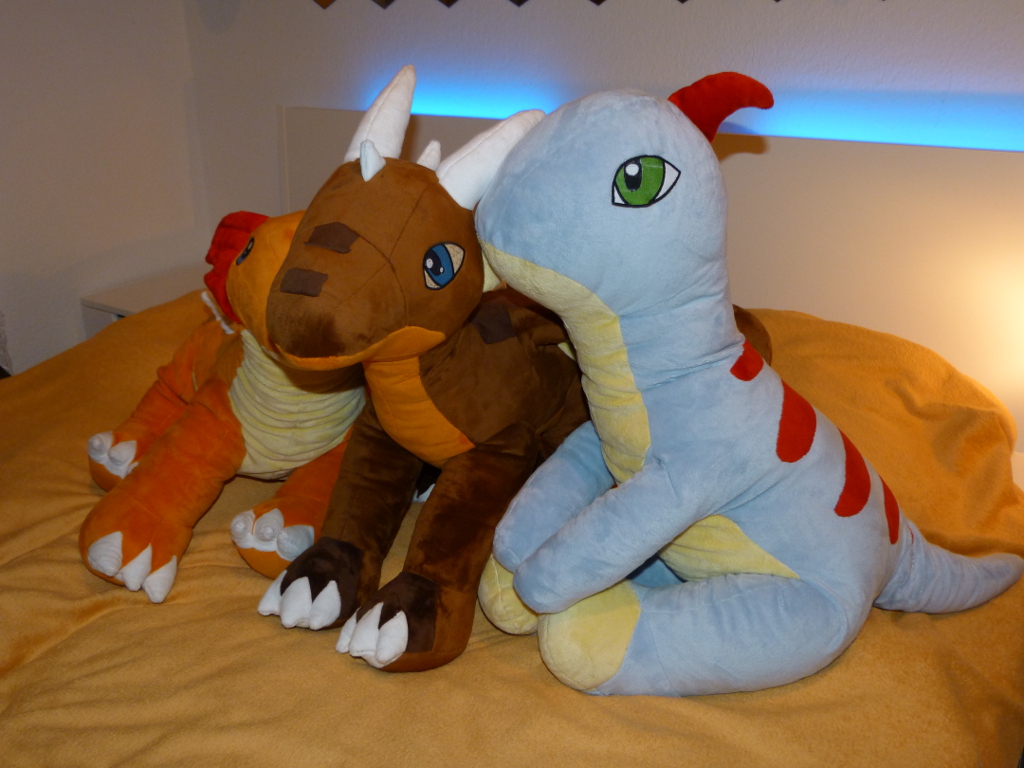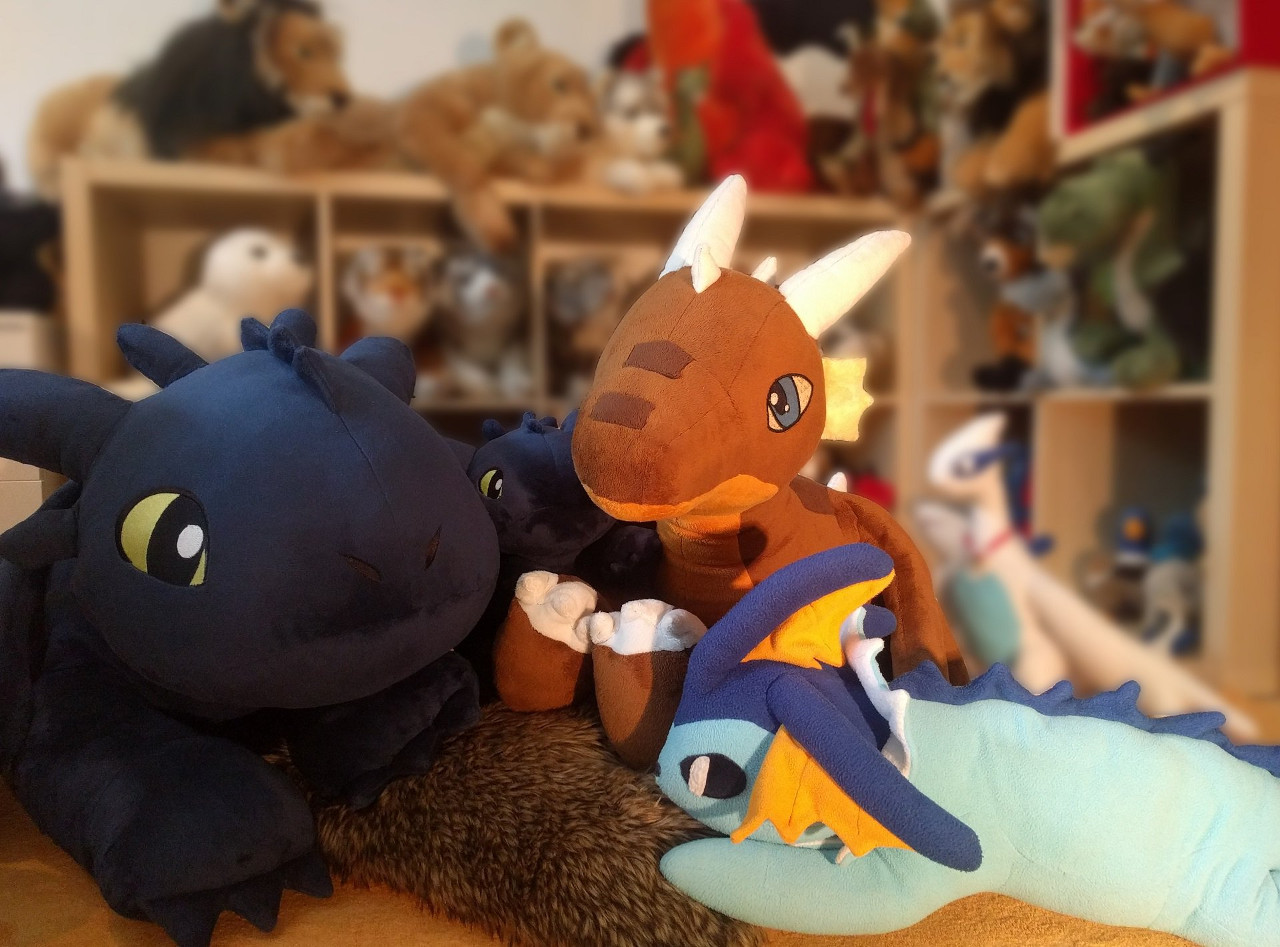 2016
Fenmar
I am so happy to have finished this little one. I had finished the design and pattern at the end of 2015, but once I had to transfer that to the fabric, I found out that it just didn't work. So I had to start over. With these learning I started to develop Plushify to help me make plushie patterns.
This plushie is therefore the first one that was created with Plushify. And it is also the one that became my alter-ego on the internet. I find dragons very hard to make as a plushie, especially because of the wings. There are a lot of individual pieces for the wings of this plushie. I even experimented with foam to make the wings stand upright, but preferred them without. So they are simply stuffed but still keep their form. The wings do not stand upright but this way they can wrap around you when cuddling. Very fluffy!
Fenmar is about 65cm tall, made with minky fabric and machine embroidered eyes.